If you are a senior looking to relocated to the Triangle area the Carolina Preserve maybe the community for you. This is an age restricted community which is part of Amberly (which is not age restricted). It is the perfect "aging in place community" with over 500 homes. It is located in the western part of Cary, NC.

What I like most of about the homes in the Preserve are:


They have lever handle on the doors

They all are ranch style homes with some basements

Their bath designs are wide enough to accommodate a wheel chair if needed

The doors are wider

They have many open floor plans

The community is built around an HUGE club house where neighbors can meet , take classes, attend clubs, ect.
Every one I have talked to really loves is out there. The lifestyle is what they move there for and the club house is a BIG focus for that. There is a huge indoor pool with a graduated ramp for those with accessibility concerns.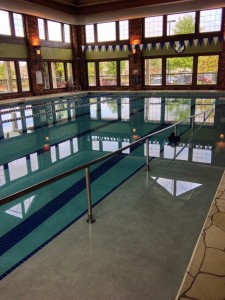 Perfect for lap swimming of water aerobic classes (my favorite)!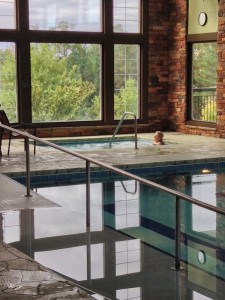 The Olympic size pool has an easy access ramp & a hot tub to sooth soar muscles.
The homes range from 1300-4000 sq ft and the price go from $250,000 to over $500,000.