Special Needs Recreation in the Triangle
Similar to the difficulties in finding accessible housing, searching for locations or organizations that provide the facilities, staff, or programs for special needs can sometimes be a challenge. Fortunately, the Triangle area has many caring and dedicated therapists, employees, and volunteers – and many facilities as well.
Special needs recreation programs vary by the type of need and facility available, but options include:
Leisure education
Sports programs
Day trips
Camps
Group therapy
Social groups
Martial arts
Dance
Music
Horseback riding
and many, many more!
The Triangle area provides special needs citizens a long list of organizations and facilities that support special needs.
Inclusion Services in the Greater Raleigh Area
The City of Raleigh Parks & Recreation has a department for specialized recreation, and specifically for inclusion services. They specialize in fitness, sports, social activities, overnight trips, arts and crafts, as well as camps for individuals with disabilities or special needs. Complete ADA compliance and accommodations are made to facilitate participants.
However, Raleigh is not the only municipality with programs for inclusion. Durham, Chapel Hill, and Apex all have web pages which specifically address special needs inclusion guidelines and participation programs.
Resources for Triangle Special Needs Facilities and Programs
There are also many web resources available to those who need assistance locating special needs recreation facilities or programs. The GCF Family Support Services – who are "dedicated to supporting, educating, and informing families of children with special needs" – have a fantastic website committed to special needs support,  and a page that details community resources and a calendar of events.
Here are just a few of the many great resources available:
You Have Unlimited Options in Raleigh
There are many caring and involved volunteers, therapists, and special needs workers in the Triangle. Many facilities and organizations are dedicated to the needs of those with disabilities and special needs. I have no doubt that you can find plenty of events, activities, and groups available for you and/or your loved one.
If you need any guidance in determining the right organization or facility, I've spent years in the local disability community and can point you in the right direction. Contact me at any time!
Accessible Housing to Suit YOUR Needs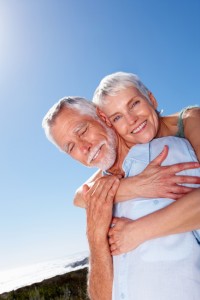 As we mentioned before, finding the best location and home to suit your needs can be a challenge. Access Homes NC is committed to serving as a resource for ALL disability and aging in place communities. Whether you're looking for local accessible homes in Raleigh, aging in place neighborhoods, disability rights, or anything in between, please don't hesitate to contact me. I love what I do and would love to guide you through the home buying and selling process and do whatever I can to make you feel at home in the Triangle.
Until next time,
Karen Barbour