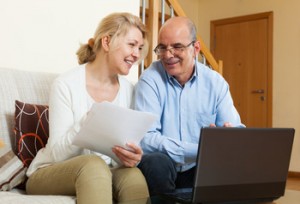 As many of you know, one of my main goals as a Triangle Real Estate expert is to find accessible and universally designed homes for all of those who seek them.
That means finding homes that respect the human condition throughout a lifetime and also recognize a range of abilities so that anyone can comfortably navigate the home, regardless of age or physical ability.
And while this is something that is always going to be pertinent on the Triangle Real Estate Market, I believe this is going to become increasingly important (and really, indispensable) in the next several years.
Why? Because thousands of Baby Boomers are entering retirement age everyday. And with 76.4 million individuals part of that generation in the United States, it's going to become increasingly important to find adequate housing for them.
This is especially true since a good portion of Baby Boomers have expressed a desire to age in place rather than move all around to various retirement communities.
Continue reading to learn more about this hot trend toward accessible housing.
What You Should Know About This Triangle Real Estate Trend
Did you know that Baby Boomers have deemed the Raleigh real estate market as one of the most attract markets to relocate to?  This actually makes a lot of sense given that, according to recent research, Baby Boomers are looking for communities that not only offer moderate climates but also affordable housing as well as walkability.
Within Raleigh, I believe that those communities that have taken the time to invest in universal design are best positioned to meet the needs of Baby Boomers.
These include:
Ivy Hall in N. Raleigh
Tuscany in Clayton
Village of Aversboro in Garner
Chapelwood in Chapel Hill
Carolina Preserve in Cary
Carolina Arbors on the border of Raleigh and Durham
Heritage Pines in Cary
Homes in these communities really seem to grasp the concept of universal design. They come with such features as wider doors, zero step entries, better lighting and full extension drawers.
These homes also boast entryways that are smooth to diminish the hazard of tripping as well as kitchen towel racks that double as grab bars for balance.
These features were previously only featured in homes specially designed for aging individuals or those with special needs. But now they're becoming more widespread and popular – not to mention great for resale value.
We'll Help You Find the Right Universally Designed Home For You!
Regardless of whether you're planning to retire anytime soon, universally designed homes just make sense for all ages. After all, they allow residents to age in place as long as they want and they also make them more welcoming for potential guests who may visit you.
As I mentioned, there are several Triangle area communities that already follow universal design. But more communities like these are still needed to meet the demand!
Thus, if you're considering investing in a universally designed home, now is the time to act! After all, options are currently limited and so it's important to enter the market as soon as you can to ensure that you'll find the right home for you.
As a Triangle REALTOR with years of experience, I truly enjoy helping people find homes that suit their specific needs, whatever they may be. And given my background in serving those with disabilities, I'm well-prepared for getting you the home of your dreams.  So contact me, Karen Barbour, to see how I can help you!
I also have a wide professional network. Thus, if you're searching for a home in this niche that is outside of the immediate Triangle area, I'm happy to help connect you to the right people as well!
Until next time,
Karen